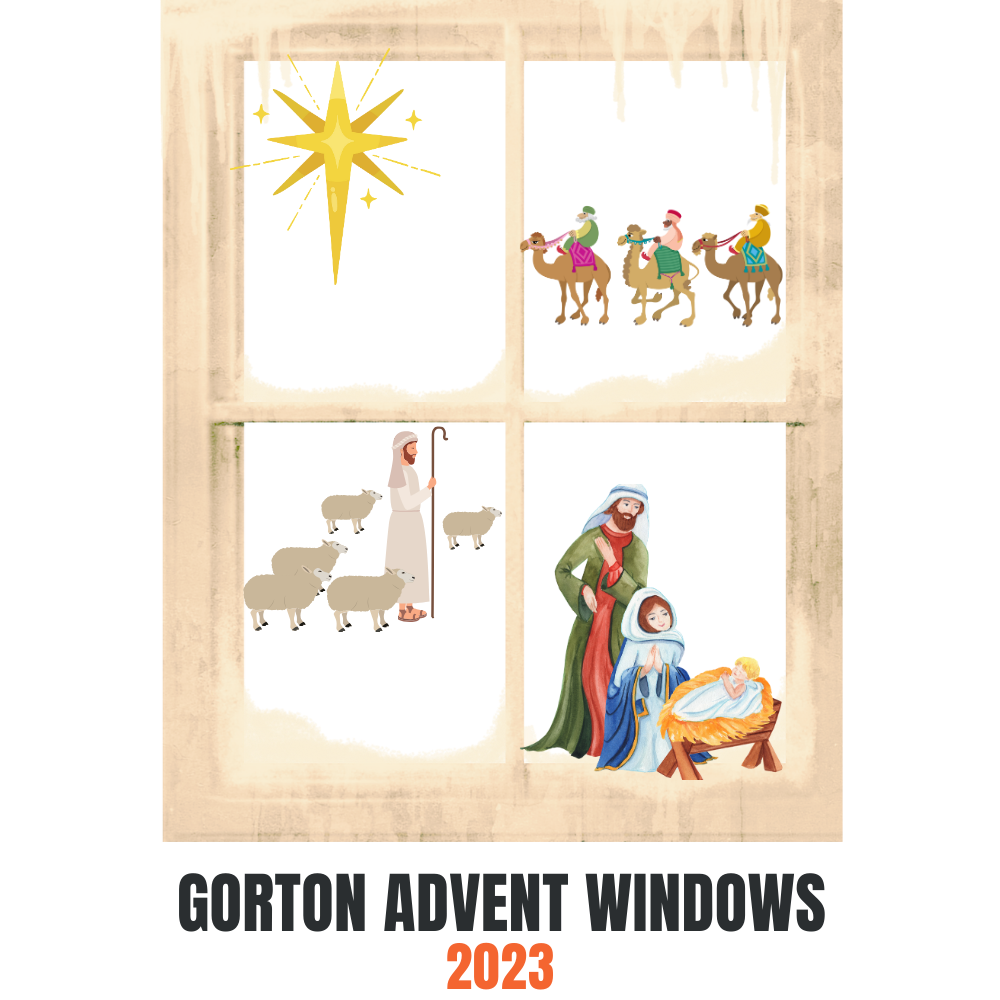 shops and businesses
All you need to know about your shop, business, church or public building getting involved in Gorton Advent Windows 2023.
Please download the document below to find out how you can display one of the twenty-four pictures we'll use in the Gorton Windows Advent calendar.
If you're a shop or public-facing business in Gorton, or you have any building in Gorton with a prominent window, we'd love you to be involved with our community activity. Doing so will raise your profile and bring footfall to your property. We'll put your name and your participation in this activity on this website and on our Gorton Advent Windows map.
All you have to do is to put a picture in your window. The picture will be A3 size (that's 297x420mm, 11.7×16.5in) and it should placed in a prominent and clear position, low enough in the window for children to see. You will put it in place on a date in December given to you by the organisers and leave it there until January 1st or later.
If you want to be part of this venture, please contact us by email: mail@gortonwindows.com .