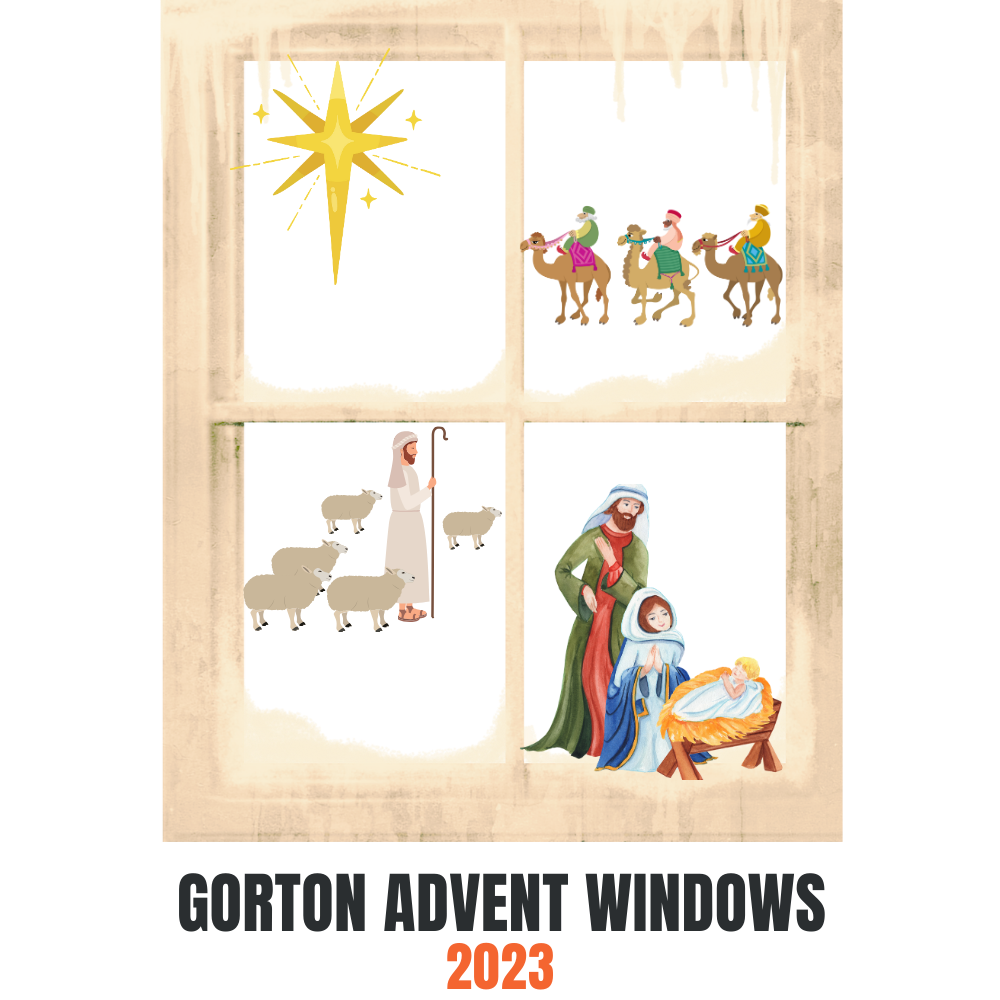 schools
We'd love your school to get involved in Gorton Advent Windows 2023.
Please download the document below giving full details of how your students can enter a picture to be one of the twenty-four we'll use in the Gorton Windows Advent calendar.
In essence, we need an A4 picture that relates to some aspect of the account of the birth of Jesus (think Nativity Plays!). The more colourful the better! The student shouldn't put their name on the front, but on the back we need the name of the student and which year and school they are in. All entries need to be completed by the end of October 2023.
After the entries are submitted, we'll choose twenty-four that tell the story in order and showcase a variety of ages and styles. We'll be looking out for talented artists, but the ones that are chosen won't necessarily be the "best", just images that fit our brief and allow the series of pictures to tell the Nativity story.
All the chosen pictures and many of the others will also be featured here on this website. We will give credit to the child artists, but we won't use the child's full name, just the first given name and the school they attend.
Please download and read the attached leaflet for further guidelines and suggestions for subject matter.
If you want to be part of this venture please contact us by email: mail@gortonwindows.com .